Professional Dog Walking Services to Help Your Dog Live Their Best Life
We are here to help you let go of the pet-parent-guilt, free up your lunch break, and provide some quiet for your zoom calls. We'll take care of your pups while you take care of life.
Providing dog walks, pack hikes, & Doggy PlayDating! 
Serving: Pawcatuck, Stonington, Mystic, Noank, Groton, New London, Waterford, Niantic, East Lyme, Norwich, Montville, & surrounding towns in CT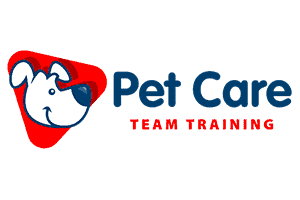 We help you give your pets their best lives!
We know you want the best for your dogs, cats, and other family members and we love to support you on that very important goal!
Our team is out caring for, exercising, and loving on pets 7 days a week from 9am-4pm.  You don't need to do it alone, let us help you give your pets their best life!
Get Started is as easy as 1-2-3
Create an account and start adding your pets right into our software.  You'll be able to download our app, which makes scheduling, communication, online invoicing, and communication a breeze.
Our team is looking forward to caring for your babies, and it's important that we do it exactly right.  We record our consultations so that everyone on your Care Team can watch.  We can also schedule a meet & greet in person after the call. Pick a time for your virtual consultation here. 
You're about to feel a whole lotta relief knowing you have a solid plan for your fur kids, you are now ready to request services! With all the detailed information you've given and our consultation done we are ready to start walking, playing, and loving on your pets!
What Our Clients are Saying!
Erin C.
I can wholeheartedly recommend Elizabeth and her team at Barks and Recreation! I was insanely nervous about leaving my two dogs (one who is incredibly weary of strangers), and flock of chickens/ducks to go on vacation… but Barks and Recreation eased my fears by the end of the first day.
Barks provide a little write up + photo updates multiple times a day, make sure the house is secure upon leaving, clean up any mess my dogs made while they were away (one dog has a habit of shredding tissues + her toys), brought in packages upon delivery, made sure they were physically + mentally tired from multiple adventures, and most of all – my animals were so happy/loved.
I swear my dogs were waiting for their "friends" to come back multiple times a day to visit after we return. We 100% plan to use Barks and Recreation in the future.
★★★★★
Jodi H.
Positive: Professionalism, Reliability, Responsiveness
We hired Barks and Recreation to walk my moms dog. He can be a little timid and not always willingly to go for a walk. They worked with him and and we're very patient. Now he can't wait to go for a walk when they show up.
They are fantastic!
★★★★★
Kristen W.
Barks and Rec is a reliable, passionate business and has given me peace of mind while I'm at work for the day. The cute pictures and updates are always a joy to see! My dog loves everyone on their team and so enjoys his walks and Wednesday hikes with them. It is easy to get in contact with them when needed and the app used for scheduling and payment is incredibly convenient and easy to use. I have recommended and will continue to recommend this business to anyone in the area looking for a pet sitter/walker.
★★★★★
Kerry L.
arks and Rec is more than just a dog walking service! Elizabeth and Abbey have been so helpful with tips and advice for working with our high energy boxer. Elizabeth is reassuring and gives us the confidence to work with our pup!
★★★★★
Jennifer W.
We are so thankful for Barks and Rec! They provide great care, send emails with photos of our "babies" while we're away and have very reasonable pricing. They're THE BEST!
★★★★★
Benefits of Our Professional Pet Care
Fast & Easy Scheduling
Visit Reports
Mobile App
Fully Insured & Bonded

Backup Plans
Still Looking To Discuss
Something?